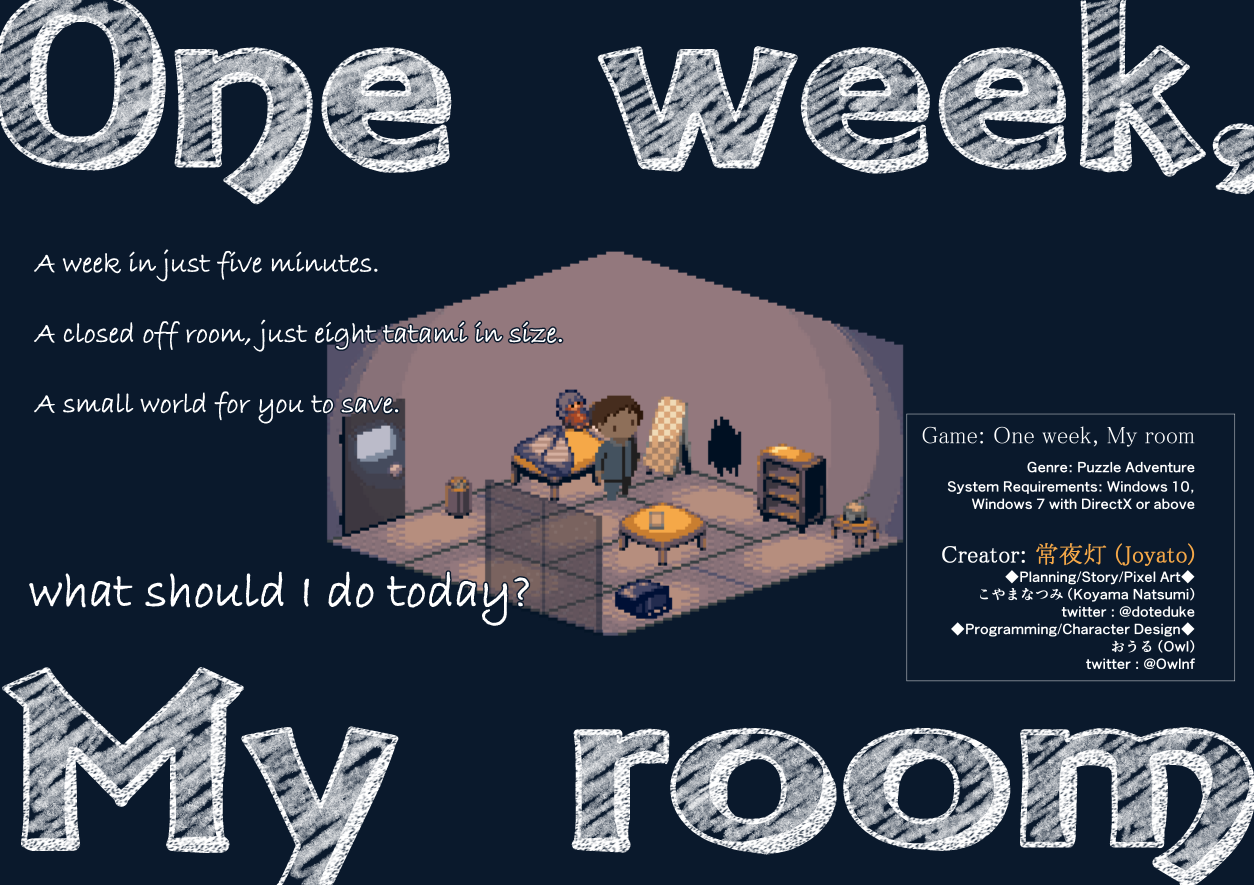 One week, My room
A downloadable game for Windows
Over 18,000 downloads in Japan!
A week in just five minutes.
A closed off room, just eight tatami in size.
A small world for you to save.
This game is a puzzle adventure that takes from thirty minutes to an hour to play through.

The themes included in this game are rather dark, so please keep that in mind.

One week, My room is a free game.

2019/6/12 Released Chinese version

2017/11/27 Released German version
2017/7/29 ver1.3 - Modify with the problem about font
2017/7/15 ver1.2 - Modify with the problem about double-byte character in txt files
2017/7/14 Released English version
Install instructions
Please double-click the file named "One week, My room1.1.exe" to start the game.
The game uses mouse controls.

Download